CommForms Supporting Community Support Agencies During COVID-19
How Can
CommForms

Help Your Organization?

With CommForms your clients and their caregivers can send you their service requests for transportation, adult day program, Personal support services or any other service your agency offers. They can submit frozen meals on wheels orders, book a clinic appointment online (e.g. for a foot care appointment) and even send you notifications about an upcoming absence (e.g. ADP absence notifications).

Basic features of our forms include the following:
Secure, 100% encrypted forms that are PHIPA and PIPEDA compliant
Senior friendly and easy to use
Compatible with all web browsers
Works on all computer devices and is tablet & mobile friendly
All forms are available in multilingual format
No training for staff needed
100% Canadian owned and data never leaves Canada
Not a Community Support Service Agency? We can still help!
Contact us to today to find out about our PHIPA and PIPEDA compliant contactless medical and dental forms, including patient intake forms, Covid-19 screening forms and Covid-19 consent forms.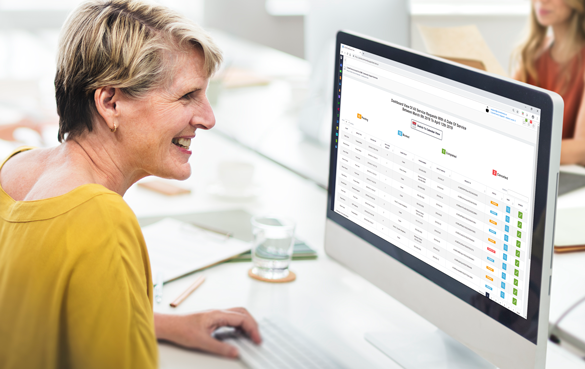 The CommForms
Portal
With our online portal and scheduling system at no additional cost with our Business Package, CommForms can provide your agency with a complete Home and Community care referral and scheduling solution.
From initial intake of new clients to receiving service requests from existing clients, using CommForms, staff are able to process these requests from start to finish. With the new CommForms portal staff are able to:
Have new client requests flagged for an intake assessment.
View, Edit & Book client's service requests.
Send automated updates back to clients and caregivers reducing the need for confirmation calls.
Generate & email invoices to clients, their caregivers or third party payers
Send secure inter-agency referrals for clients to other agencies and receive confirmation emails
Generate schedules for staff
Update meals on wheels or supplies and equipment inventories
Generate reports and detailed analytics
CommForms

provides a complete

Home and Community care

referral and scheduling solution at an affordable price!
Check out our online forms library
Snow Go / Snow Go Assist

Home Maintenance

Daily Hello

Friendly Visiting

Adaptive transport

Nursing services

Tax Clinic

and much more coming soon...
That's not all ... Contact Us Today for custom forms tailored to meet your organizations needs
CommForms Helps you to communicate with your clients online in

Any language

your organization provides services in

With our multilingual forms, clients can submit their service request in any language your agency choses. Clients receive automated confirmation emails and can check the status of their request online in the language they submitted the form in.

Staff receive all service requests in English regardless of the language the client submitted the forms in. All update and cancellation emails to clients remain in the client's preferred language!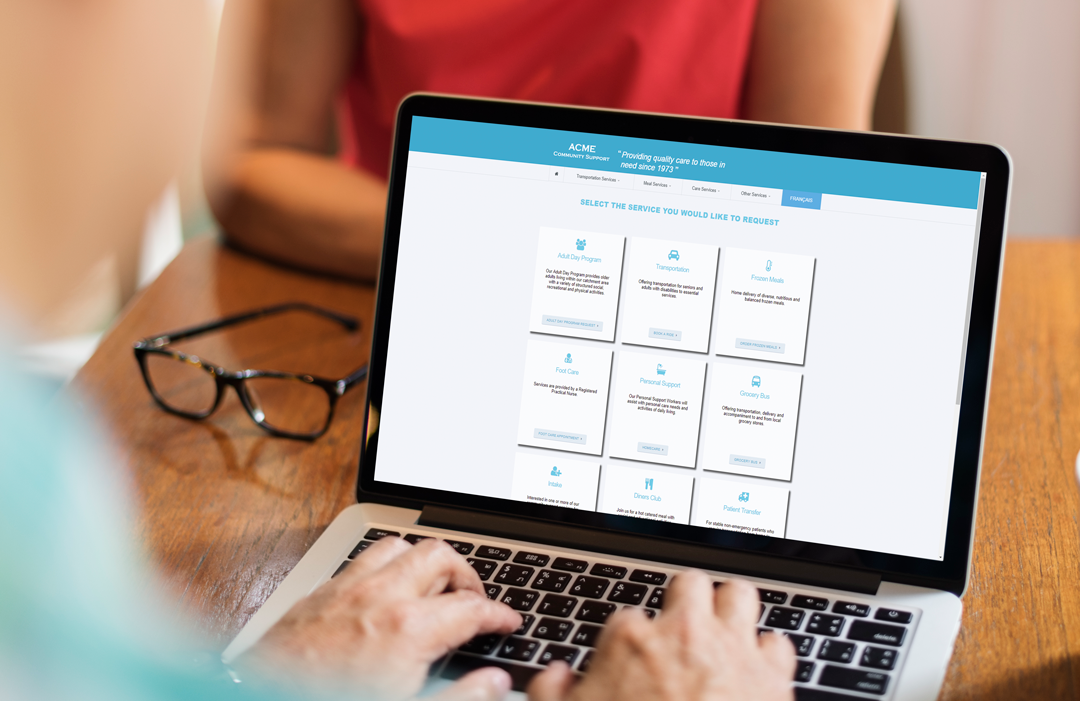 CommForms

a complete home and community care referral and scheduling solution
From clients sending their service request on line, to booking & scheduling
Confirming visits to invoicing making referrals for clients on line!